After deciding I could not keep Lizzie any longer, I brought Lizzie and Ziggie to the Shelter and brought Hobbes and Flo back home with me.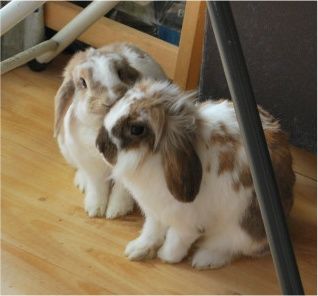 It broke my heart, but I knew it was the right decision.
Six weeks later little Flo got sick. The vet admitted her, but she did not get better, so we decided to operate her to see what was wrong. Turned out her liver was completely ruined, so we decided to not let her wake up from the surgery.
We buried her in the woods.
Because it was better for Hobbes not to be alone for too long, I got him a new friend: Muis (Mouse)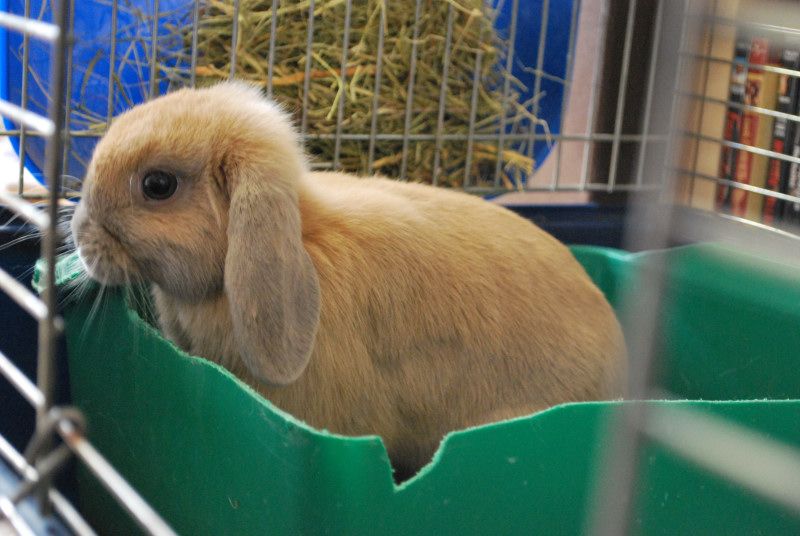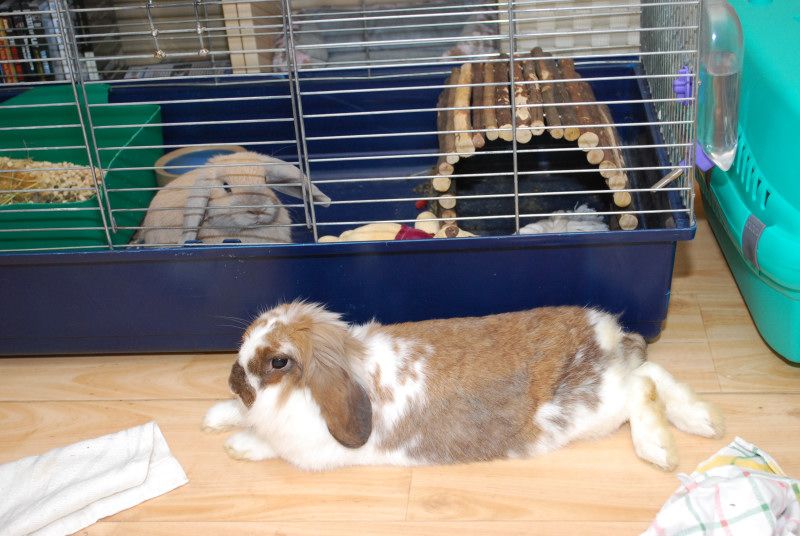 But a month later, Hobbes got sick as well.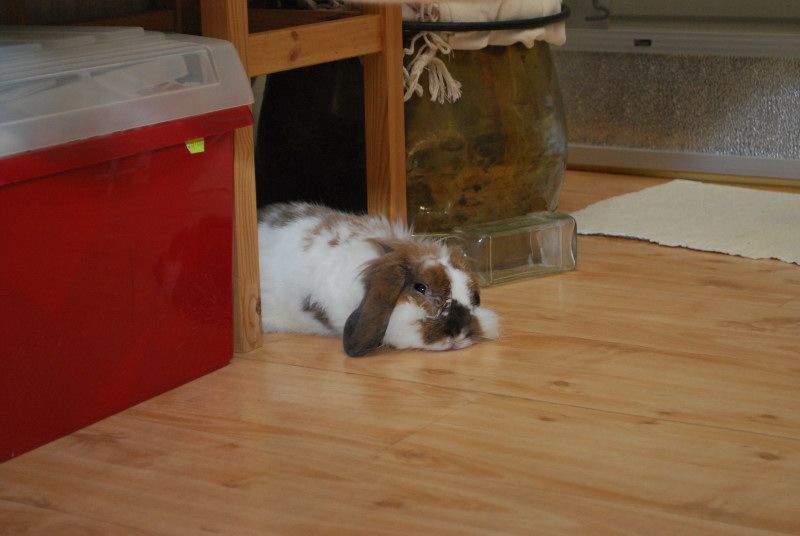 Because I had researched what was wrong with Flo's liver (the vet took a photo) I discovered she had cirrhoses and that could have been caused by infectants like a hepatitis virus or a parasite. So when Hobbes got sick I asked the vet to take some blood and have it checked for liver functions.
Turned out one of them was too high, but that could be a sign of a liver parasite called coccidia. (Lizzie had an intestinal form of coccidia last year, but the liver form is much more dangerous to fully grown bunnies as well).
So we treated both bunnies for that and after a week Hobbes started to get better! Yay! So unfortunately Flo could not be saved anymore, but because of what happened to her we were able to save Hobbes.
Needless to say it was another emotional couple of months but I am glad we got to save Hobbes
...and so is Mouse: